Aerospace, Industrial, Scientific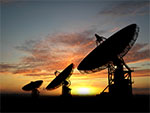 Multi-channel high-resolution data acquisition systems require design resources, consume valuable PCB real-estate, and are challenging for test and rework - each straining limited budgets.
We encourage you to consider that our fully functional, fully tested, multi-channel Data Acquisition products can provide the small package, low-cost solution that your high resolution data acquisition or imaging application requires.
Our standard products, or as a custom:
Multi-channel Data Acquisition Systems (HDAS family) combining analog multiplexer, sampling A/D, precision reference, and logic control in a fully tested low or HI-REL package
Single, Dual, Quad versions
Packages: Mini-SMT Quad-Pak, LCC, CLCC, DIP, DDIP, TDIP, QDIP, QFP
Our
chip-wire
and
SMT processes allow us to miniaturize complex systems
into a
fully tested
single package solutions.