New Data Acquisition Products & News
The AM-606HT series are dual Operational Amplifiers that combine high speed performance with the advantages of precision in a single package. This series of Amplifiers with guaranteed performance up to +200°C is the best choice for down-hole, geothermal exploration, undersea cabling, hot engines, aerospace and harsh environmental applications.
---
The DAC-1412 is a 14-bit D/A converter that offers up to 125MHz conversion rate from a segmented current source topology that is built on an advanced CMOS process and delivers a low glitch energy output from 2mA to 20mA. Housed in a small 28-pin plastic TSSOP package, it is the best choice for all military, airborne, and aerospace applications that can utilize a low cost Commercial-Off-the Shelf (COTS) component such as the DAC-1412.
---
The ADCDS-1801 is an 18-bit, industry-leading, integrated solution for CCD Signal Processing. This series of analog front-end imaging converters are designed specifically for the very high-resolution imaging applications.
---
The ADS-429 is a 12-bit, 250kSPS multi-channel SAR Analog-to-Digital converter housed in a 16-pin plastic TSSOP package. It is the best choice for all military, airborne, and aerospace applications that can utilize a low cost Commercial Off The Shelf (COTS) component such as the ADS-429
---
The LVR-7815 is the first of a family of positive linear voltage regulators offered by DATEL that have guaranteed performance from -55 to +125°C. It is your best choice for all military, aerospace, harsh, and demanding applications.
---
The First 18-Bit, 1MHz ADC in the industry with performance from -55°C to +125°C, ideal for all precision, ruggedized, high reliability, and demanding applications.
---
A DATEL Case Study
---
Hermetically Sealed for Hi-Rel, Precision Applications
---
A Reliable Choice for Precision Applications
---
---
---
---
---
---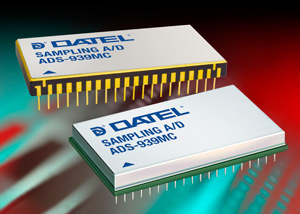 Small, functionally complete design requires no external components and promotes high reliability
---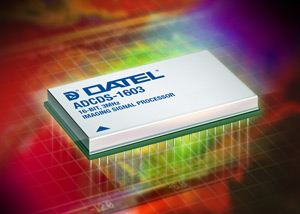 16-Bit, 3 megapixels/second imaging signal processor
Company News
IN MEMORIAM: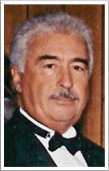 Nicholas George Tagaris Founder and former President/CEO of DATEL, Inc. passed away on Sept. 24, 2015 at his home in Walpole, Mass. He was born on Oct. 1, 1935 in Greece and came to America after graduating high school to attend MIT's engineering program. He went on to start DATEL, Inc. in which he was at the helm as president/CEO for well over 40 years. In that time, the company grew to have subsidiaries in Tokyo, London, Paris, Munich and Shanghai as well as the headquarters based in Mansfield, Massachusetts. Mr. Targaris was a leader in the electronics industry and he will be missed by us at DATEL and many others.
---
DATEL ACQUISITION NOTICE
April 1, 2015 Mansfield, MA
DATEL management announced today the acquisition of the DATEL Business Unit from Murata Power Solutions. The business will operate as DATEL Incorporated, an employee-owned, US based corporation.
The entire management team as well as engineering and technical staff, marketing, sales, and production personnel will transition to DATEL Inc. Company headquarters and production facilities will remain at 11 Cabot Boulevard, Mansfield, MA.
DATEL was founded in 1974 and during its 40 plus year history has been owned by Intersil, G.E., C&D Technologies, and most recently by Murata Power Solutions. Through each of these acquisitions the DATEL Business Unit has continued to be a leader in the Data Acquisition and hybrid multi-chip markets providing products for military, medical, high-reliability, industrial, and scientific applications. Our committed staff of professionals has made the DATEL brand name recognized throughout the world for engineering excellence, quality products and unmatched customer support.
Operating as a private company, DATEL will be better positioned to serve its customers and emerging markets using existing, as well as new, sales channels.
Download Acquisition Notice.